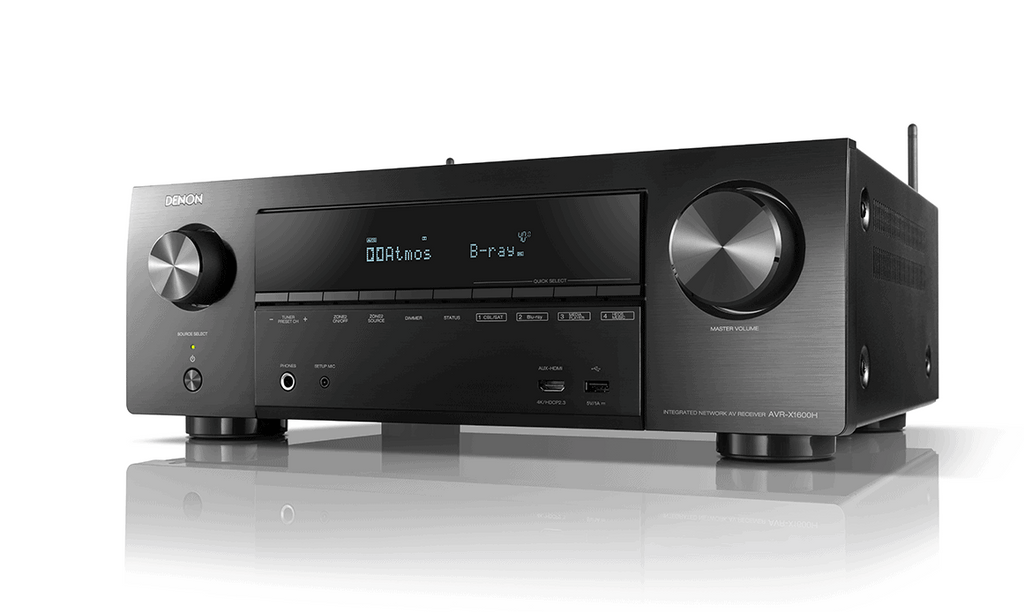 ---
AVR Review
Just installed 6 speakers plus subwoofer on this AVR. was hesitant at first as I havent had a surround sound system installed in the past. Awesome result, looks great and sounds better.
The AVR-X1600H is perfect for:
5.1.2 theatre room (including 2 ATMOS speakers)

5.1 theatre room and extra stereo zone.

7.1 channel theatre room.
Great performance at loud volume.

Bluetooth and WiFi connectivity.

HDCP 2.3 support; 4K video support.

Support for 3D sound formats (Dolby ATMOS & DTS:X)

80 W per channel (2 ch. driven; 8 ohm; 20-20k)